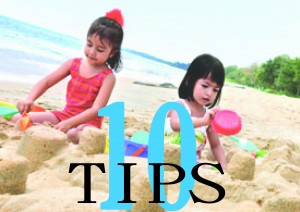 The year-end holidays are coming. Have you started  planning your holiday with your family?   Holidays can be a great time to get the family together for some  fun activity.  We understand that travelling with kids especially young ones could be troublesome, however we would like to share with you some amazing and important tips when planning your holiday with your kids so that you could have a worry-free and stress -free holiday. Below are several tips for your planning holiday with kids. Let's make some memories you'll have for years to come.
1. Get everyone involved in picking the destination
Be realistic when choosing your holiday. Be sure to think about something that yourself and your children will enjoy, don't go picking trekking or hiking holidays if you are going to have small children in tow and don't go off on a skiing break if your children are too young to enjoy themselves. You should be able to find somewhere amazing with lots of entertainment for children too.
2. Time to Pack
Packing is an art. Pack too much and you'll wear yourself out just getting to your destination and spend too much time re-packing each time you change locations. Even worse, you'll have no room to bring things home with you! Forget a few important items and you'll spend the first day of your trip running around trying to find them Wherever you go, they will have kids, and the stores will sell products that kids need. While you might not want to spend tons of time tracking down everything your child needs, it can be fun to discover new products that aren't available at home. How long your trip will be and what the weather will be like will determine what you bring. If you are going for a long trip, you will need a suitcase, but if you are only going away for a weekend, you can probably just use a small bag.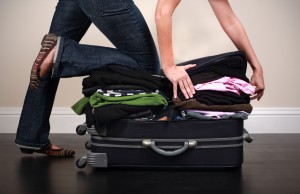 3. Minimize Luggage
Think about ways to cut down on the luggage you need to take. There are numerous ways that you can save yourself luggage space. If you are going to have small child in tow, baby carrier is a great way to keep your child close to you, safe and save on luggage space. A baby carrier is also a fantastic way to carry your child around while on holiday.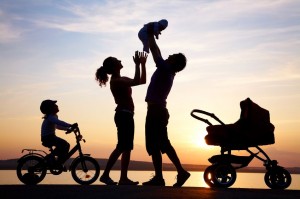 4. Pack Comfortable Things from Home
The best way to travel with kids is to have them sleep for most of the trip. This eases the stress that you and your children will feel if they are awake the entire time and are bored. The best way to promote sleep is to bring comfortable things from home into the car. For example, you might want to pack up your child's favorite stuffed toys, pillows and blankets. With all of these things in the car with them, it'll be easy for them to fall into a restful sleep that may just last the entire trip.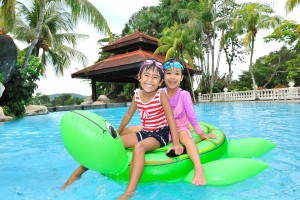 5. Be Well Rested
Make sure your kids are well rested and well fed before you start the journey. It is great too if you can do the same for yourself! There is nothing like a good night of sleep to ensure everyone in the right mood for some holiday fun. 
 6. Don't Stay too long in the Car
Another problem many parents have is that they try to get to their destination as quickly as possible to make the trip less stressful and so that the family isn't in the car for too long. What this does is cause major boredom for the children sitting in the backseat. If your child has to sit in the same spot for hours, they are going to get very bored very quickly. Instead, you might want to think about stopping and going into a place to eat rather than taking something out and eating it in the car. Even doing something as simple as walking around a rest area is enough to get rid of that excess boredom. Don't forget the classic family car games too, which can help pass the time and cheer everyone along the way.
7. Spend Time with Them
Holidays like a single parent. Taking the kids on holiday as a single parent can be a bit daunting so we have put together some top tips to help you plan and enjoy your holiday. Think about what kind of holiday both of you and the children will enjoy. It is often a good idea to aim for holidays that offer group activities in the day and social meal times so you can meet other parents and their children. A bit of careful consideration and planning can make it a stress-free and enjoyable holiday for you all.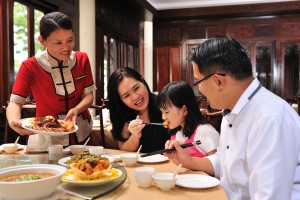 8.  Have a Game Plan
Every parent knows that a bored child is a whiny child. For this reason alone, it's especially important to have a plan of action where your kids are involved this holiday season.  Have activities for your kids planned  in order to keep them busy. These can include play dates with other kids, movie and game nights with the family, and day trips . The family friendly activities may help our kids learn to communicate with each other.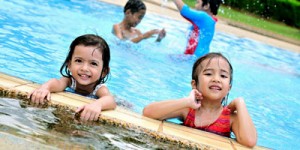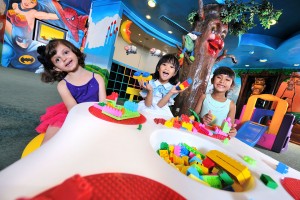 9. Relax the Rules
Sure, bedtime is usually 8pm for your little ones but they want to stay up late to play more with the different environment place. The little ones are having a good time and so are you, so relax and let them stay up late this one time. The world will keep turning and your stress level will be considerably reduced. Its okay ignores the regular schedule of everyday life during holiday. When the holiday ends you can get the kids back to their regular routines.
 10. Stay Together
You need to be extra-cautious when out and about with your child. Dress your child in brightly colored clothes to make him easy to spot because it can be hard to keep track of your little one in the crowds. Always bring young children into the restroom with you and make sure that your child knows your cell phone number.
Spending time with children is more important than spending money to children – Anthony Douglas Williams
If you liked this post, say thanks by sharing it: