TOP 10 PLACES TO VISIT IN JOHOR BAHRU

The year-end school holidays are coming soon. This article is useful for those planning your trip to Johor Bahru.
Johor, the southern gateway and third largest state in Peninsula Malaysia is the keeper of many national and natural treasures untold. It is a delightful mixture of the traditional and modern, and natural and ultra-modern urban jungles. These 10 popular landmarks will make any holiday in Johor Bahru an educational yet fun experience, giving you lots of things to tell about when you get back home.
Legoland Malaysia, Johor Bahru is the first theme park in Asia and sixth in the world upon its establishment. It is full packed of family fun with more than 40 rides, shows and attractions. Almost everything is hands-on, so you can push, pedal and program, or steer, squirt and splash, your way through a truly interactive experience.
Come and enjoy all the amazing kid-friendly features made by the LEGO bricks. Even the flowers are made of LEGO Bricks!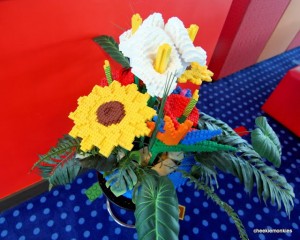 Legoland Malaysia is only 20 minutes from Pulai Springs Resort. Visit us at http://www.pulaisprings.com/packages/legoland-malaysia-hotel-packages to view our Legoland Malaysia Holiday Packages. It will be worth it!
2. PUTERI HARBOUR
Puteri Harbour is home to the southernmost marina on the mainland of continent Asia, making it a must visit destination on the world sailing map. Located at the narrow-most point between Singapore and Johor; known as the Puteri Narrows, Malaysia – lies the breathtaking Marinas at Puteri Harbour.
The Public Marina, Private Marina & Mega Yacht Marina can accomodate yachts with LOA up to 90 meters"
Other outdoor activities Puteri Harbour offers are as follows:
I. River cruise and firefly trips from Puteri Harbour to Sungai Perapat or Sungai Pendas, Pulau Merambung, Kukup, RAMSAR Sungai Pulai and Danga Bay.
II. Fishing and diving trips at Pulau Pisang or any customer preferred areas.
III. Watersports – canoe, kayak, paddle boats, water polo etc.
IV. Joy ride
V. Banana boat and wakeboard
VI. Bicycle rental
VII. Boating and sailing courses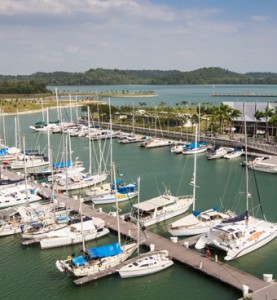 3. SANRIO HELLO KITTY TOWN (Puteri Harbour Family Theme Park)
It's playtime! At Sanrio Hello Kitty Town, families and young children can experience the charm of Friendship Land with its playground, enjoy a tea cup ride, watch Hello Kitty and Friends perform in a live show at the Perfect Stage and have photo opportunities at Dream Photo Garden.
Only 20 minutes from Pulai Springs Resort. Visit us at http://www.pulaisprings.com/packages/hello-kitty-malaysia-hotel-packages to view our Hello Kitty & The Little Big Club packages.
Angry Birds Theme Park Johor
The indoor park is located in Komtar JBCC Shopping Mall on the 3rd floor. The location is actually where the old causeway crossing is located, just opposite the Johor Baharu Railway Station and CIQ. For those crossing the border, you should be familiar as it is along Jalan Wong Ah Fook and Jalan Tun Abdul Razak.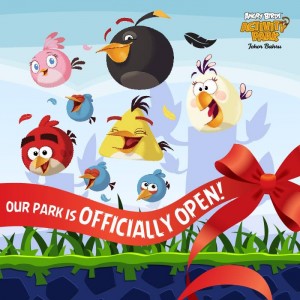 The park will pro­vide games, ac­tiv­i­ties and en­ter­tain­ment re­lated to An­gry Birds like Lazer Bird Shoot, Red Bird Goal, Piggy Shoot­ing Gallery and Captain Black Bird Ship.
Angry Birds Park Johor Ticket Prices: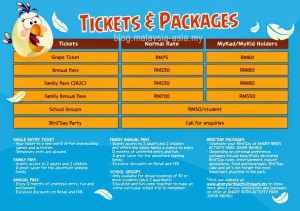 Malaysians with MyKad – RM60.00 for Adult OR Kids
Non Malaysians – RM75.00
*Children below 10 years old must be accompanied by an adult
*A variety of tickets from a single pass, family passes to unlimited annual passes are available.
This is a brand new park which is located in a building similar to Hello Kitty Town in Johor.  It is an indoor attraction therefore visitors need not worry about the weather if it is too hot or raining. The location is in a building therefore parking is relatively easy. 
4. JOHOR PREMIUM OUTLET
Let's go shopping!  JPO is a collection of 130 designer and name brand outlet stores. Good news for the shopping lovers where JPO Collection of finest brands in unique outdoor settings and offers impressive savings of 25% to 65% every day. 
5. R&F TANJUNG PUTERI
Tanjung Puteri Waterfront in the heart of Johor Bahru city is a 157-acre mixed development straddling both sides of the Causeway to Singapore.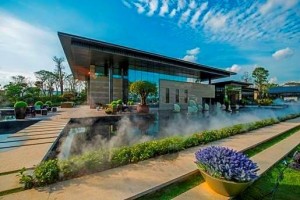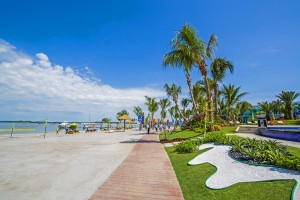 Enjoy a relaxing stroll along the waterfront replete with world-class coastal amenities- this setting of Tanjung Puteri's Cultural district will be sure to kindle your passion for creativity.
6.  DANGA BAY
Danga Bay is the largest recreation park in Johor Bahru. It falls in the Iskandar Development Region A (IDR). It will be usually packed with people every weekend in the evenings.
Danga River Cruise
You can try out the Danga river cruise for MYR10 for adult & MYR5 for children.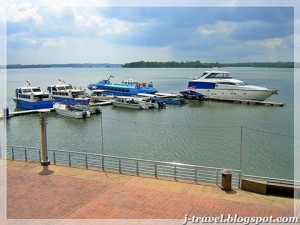 7) PASAR MALAM or NIGHT MARKET
Pasar Malam or night markets are very popular with locals and tourists because there is so much to see, eat and buy at reasonable prices, all in the cool, breezy nights of Johor Bahru. This night market in the centre of Johor Bahru, along Jalan Tan Hiok Nee, Jalan Sengget and spilled over to adjacent streets, is known locally as 'Pasar Karat'.
Open nightly from about 7pm, this night market is a popular shopping spot for locals as well as tourists as they shop for good deals.
8) ARUMIGU SRI RAJAKALIAMMAN GLASS TEMPLE
The first Hindu glass temple in the world. This is small temple but beautifully constructed with pieces of glass covering every part of the temple. It is at a remote place and road is not properly laid out. However once u are there, u will understand it is worth of the pain.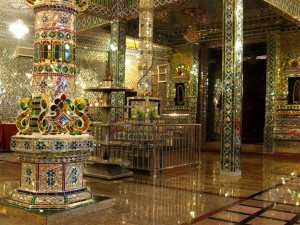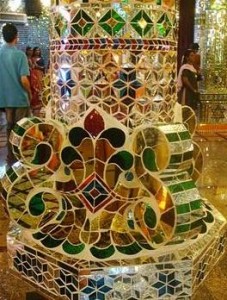 It is one of the most famous historical sights in Malaysia. A unique feature of the Arulmigu Sri Rajakaliamman Glass Temple is statues of Jesus Christ, Buddha and even Mother Theresa is present alongside Hindu idols. It signifies tolerance for other religions and has impressed many visitors.
9) ZOO JOHOR
Zoo Johor is at the heart of Johor Bahru. It is situated near to the Royal Museum and the Johor Bahru Palace Grouds. Still, the nearest landmark to the zoo is a mosque named Masjid abu Bakar.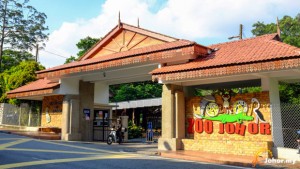 One of the activities that you can do while here is paddling the boat at the mini lake located near the entrance of the zoo. Playgrounds, food stalls, recreation square and restrooms are also provided for the convenience of visitors. Bring along a cap and water as the temperature can be quite hot and humid in the afternoon.
Take time to unwind at this unique zoo & come back with wonderful memories & a day well spent!
10) TANJUNG PIAI TOUR
Tanjung Piai National Park is a treasure trove for nature lovers. It is a cape in Johor which is the southernmost point of Peninsular Malaysia & thus the most southern point of mainland Eurasia.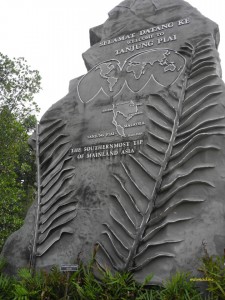 Tanjung Piai presents itself as a natural wonderland at the southernmost tip of Asia.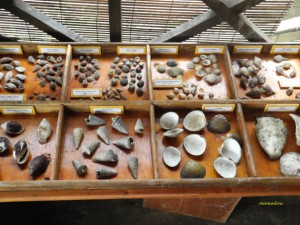 Among the exhibits at Tajung Piai Natural Park

If you liked this post, say thanks by sharing it: