DAILY FANTASTIC DEALS AT QING PALACE RESTAURANT, PULAI SPRINGS RESORT
Throughout July & August 2013, the award-winning Qing Palace Chinese Restaurant in Pulai Springs Resort will be offering attractive promotions, discounts and great savings on mouth-watering Szechuan dishes.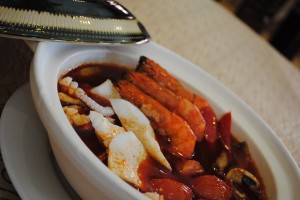 The restaurant's kitchen head, Master Chef Lim and his team are all geared up to bring you six (6) exciting promotions daily with exceptional prices.
Check out the various dining promotions we have for you at Qing Palace:
1.      Imperial Indulgence Promotion (Mondays – Thursdays)
      RM 50 ++ per person
Guests can entice their taste buds with more than 80 dishes to choose  from in this "All You Can Eat" promotion. Signature dishes include    Szechuan Hot and Sour Soup, Double Boiled Fish Fillet Soup with Apple, Braised Shark's Fin Soup with Dried Seafood & Crab Meat,     Braised  Shark's Fin Soup with Crabmeat & Bamboo Pith, Indonesian Style Curry Fish, Steamed Seabass with Asam Sauce, Crispy Boneless Chicken Golden Dragon Style, Camphor and Tea Smoked Duck, Cuttlefish with Chef's Special Sauce and desserts like "Oni" (Yam Pudding) and "Mua Ji"    (Peanut Balls).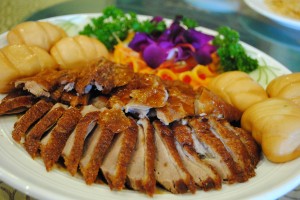 2.      10 Hot Deals (Tuesdays & Fridays)
Guests will receive a massive 30% off on regular priced dishes on the menu. The 10 dishes include Sliced Abalone in Thai Style, Mini Buddha Jumps over the Wall, Braised Seafood in Szechuan Style, Cuttlefish with  Mongolian Sauce and more!
3.      Saturdays and Sundays
For every RM 200 spent in a single receipt, guests will receive a RM 30 nett food and beverage voucher to be used for their next visit at Qing Palace restaurant.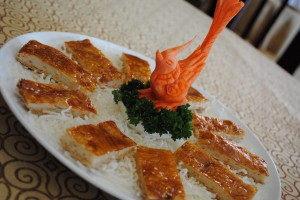 4.      Every Wednesday
Guests who spend more than RM 100 in a single receipt will be entitled to a lucky dip where they can win fabulous gift vouchers and prizes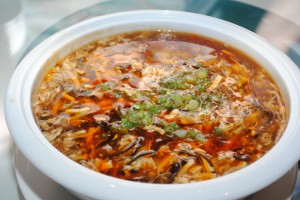 5.      30:30 Promo
      Guests will get a 30% off on their total bill (excluding alcoholic beverages  and tobacco) on every 30th of the month.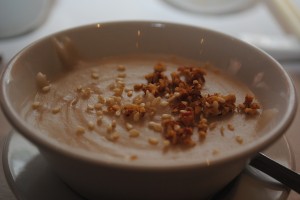 6.      Birthday Month Treats
 Guests dining on their birthday month will also receive a FREE dessertfrom the menu. To receive this special treat, guests will also need to present their ID card.
Qing Palace is opened daily from 12.00 noon to 3.00 pm and 6.30 pm to 10.00 p.m daily.
For more enquiries or dining reservations at Qing Palace, call 07-521 2121 or email enquiry@pulaisprings.com
About Qing Palace Chinese Restaurant
This multi award-winning Chinese Restaurant features authentic Szechuan cuisines. Qing Palace Chinese Restaurant features exquisite interiors that echo the grandness of an ancient imperial dining hall. Decorated with genuine Oriental antique furnishing, paintings, carvings and even silk lanterns, this multi-award winning restaurant is famed for its Szechuan cuisine.
Voted consecutively from 1999 – 2013 as "one of Malaysia's Best Restaurant" by Malaysian Tatler.
If you liked this post, say thanks by sharing it: