While you're here in Johor Bahru, do take the opportunity to visit some of the local attractions and various places of interest.
1. LEGOLAND MALAYSIA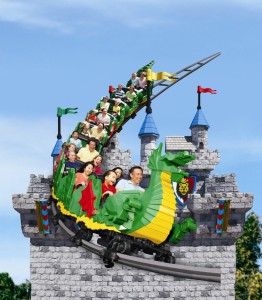 Legoland Malaysia theme park, the first in Asia, is situated in Nusajaya, Johor. Situated on 76 acres of land, the park is the sixth such park to open in the world.
Previous parks are located in Billund, Denmark (1968), Windsor, England (1996), California, USA (1999), Germany (2002), Florida, USA (2005).
Legoland is built with over 40 interactive rides, shows and attractions. One of the main attractions here is the Miniland. More than 30 million lego bricks are used in the building of these monuments including the Petronas Twin Towers, The Merlion Statue, Taj Mahal and others.
These well-known buildings are built using lego bricks, an interactive world on a scale of 1:20 where people, trains and aeroplanes come to life at the touch of a button. Other attractions at the park include Lego City, Land of Adventure, Imagination, Lego Kingdom and Lego Technic.
In the theme park, there is also an Observation Tower which is the highest tower in Legoland Malaysia, some 60 meters from the ground. This is also the third Legoland observation tower in the world after Denmark and Germany.
Legoland is a fascinating place to visit for children and adults alike!
Don't miss out this wonderful family holiday opportunity in Johor Bahru! You can also grab your at Pulai Springs Resort. To book your Legoland Packages, click http://www.pulaisprings.com/packages/legoland-malaysia-hotel-packages
2. KOTA ISKANDAR, JOHOR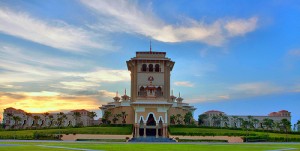 Kota Iskandar, Johor State Administrative Centre was opened in April 2009 and is now one of the must see places in Johor. Inspired by Moorish-Andalusian and Johor Malay designs and motifs, Kota Iskandar is Malaysia's first Experiential Parliament where visitors through our guided tours will be allowed the chance to enter Johor's beautiful state parliament hall and immersed in Johor's rich culture and history while understanding the symbolisms and abstract interpretations in true style and splendour of Kota Iskandar- Johor's Living Legacy.
3. ROYAL ABU BAKAR MUSEUM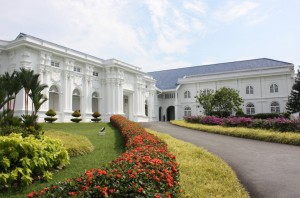 This architectural wonder was completed in 1866. It was commissioned by the late Sultan Abu Bakar and is also known as the Grand Palace (Istana Besar Johor).
Following a Renaissance style, the building was constructed by local artisans under the supervision of an European architect. The original furniture of the palace was made in England and ordered by the late Sultan Abu Bakar in 1866.
The palace was renovated to become a museum in 1982 and was officially opened in 1990.
Catch a glimpse of the grand lifestyle of the royal family through the silverware, ornaments as well as souvenirs by dignitaries that are on display at the museum. There are also pictures of the royal family from the reign of Sultan Abu Bakar.
Visit the museum today for an interesting historical journey of Johor's famous royal family. Opening hours are Saturday through Thurday, 9am– 5pm.
4. SULTAN ABU BAKAR MOSQUE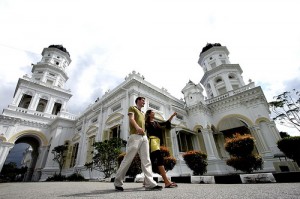 On top of a hill in downtown Johor Bahru, overlooking the Straits of Johor and neighbouring Singapore, stands the magnificent Sultan Abu Bakar Mosque, one of the most beautiful old mosques in Malaysia.
The construction of the mosque marked the start of Johor's modernisation process in 1892, which was commissioned by the "Father of Modern Johor", the late Sultan Abu Bakar. It took eight years to build and was completed in 1900. The mosque can accommodate 2,000 worshippers at any one time.
The mosque is a mix of architectural styles, but principally Victorian. It is said that the minarets look like British watch towers.
Today, the Sultan Abu Bakar Mosque is listed as a protected heritage monument by the Department of Museums and Antiquities.
5. Hello Kitty & The Little Big Club, Malaysia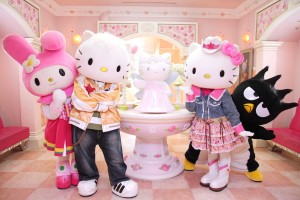 The first Hello Kitty theme park outside of Japan consists of various walk-through attractions, interactive activities and rides which follow the Hello Kitty theme. Key features include Black Wonder, a hi-tech interactive themed experience and Kitty House, an iconic Hello Kitty house complete with living room, bedroom, bathroom and kitchen. Visitors can also look forward to the "Purrfect" stage which will house Hello Kitty and her friends where they will showcase a live performance.
Don't miss out this wonderful family holiday opportunity in Johor Bahru! You can also grab your Hello Kitty Malaysia & The Little Big Club package at Pulai Springs Resort.
Hello Kitty Malaysia is located only 25 minutes away from the resort.
6. Johor Premium Outlets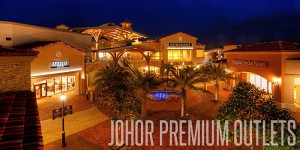 Shop brilliantly at the Johor Premium Outlets – less than 10 minutes away from the Resort! Johor Premium Outlets features more than 80 designer stores and brand names and offers impressive savings of 25% to 65% every day. Pulai Springs Resort also provides free shuttle service to its hotel guests.
(Present Pulai Springs Resort's pass at Johor Premium Outlets and get a complimentary VIP Coupon Book filled with added savings and free gifts at participating outlet stores to shop up a storm)
If you liked this post, say thanks by sharing it: